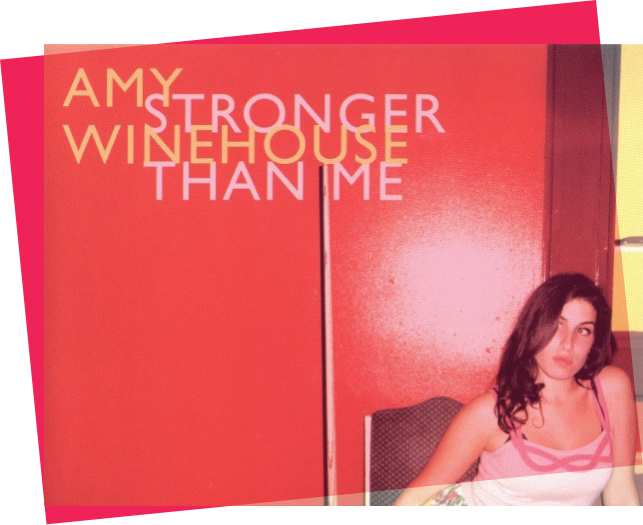 Amy Winehouse Winehouse singing in front of a microphone, looking to the side. Winehouse performing at the Eurockéennes of 2007 Born Amy Jade Winehouse.
14 September 1983 Southgate, London, England Died 23 July 2011 (aged 27) Camden, London, England
Cause of death Alcohol poisoning Resting place Edgwarebury Cemetery, Edgware, London Occupation Singersongwriter
Winehouse won three Ivor Novello Awards from the British Academy of Songwriters, Composers, and Authors: in 2004, Best Contemporary Song for "Stronger Than Me"; in 2007, Best Contemporary Song again, this time for "Rehab"; and in 2008, Best Song Musically and Lyrically for "Love Is a Losing Game." She also won the 2007 Brit Award for Best British Female Artist, having been nominated for Best British Album, with Back to Black.
Amy Winehouse was born in north London, to Jewish parents. Winehouse's ancestors were Russian Jewish and Polish Jewish immigrants to London. Amy had an older brother, Alex (born 1979), and the family lived in London's Southgate area,[14] where she attended Osidge Primary School.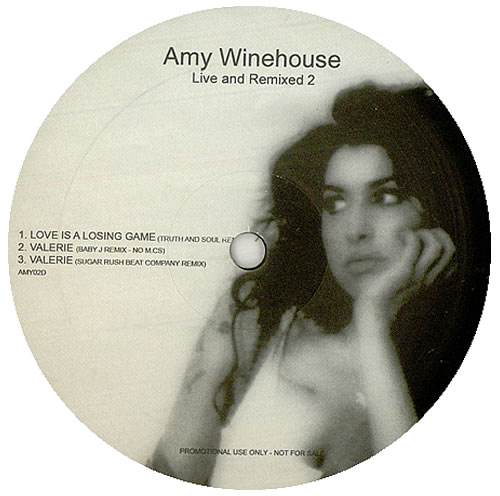 In the same interview, Winehouse said she only went to a synagogue once a year on Yom Kippur "out of respect".
Many of Winehouse's maternal uncles were professional jazz musicians. Amy's paternal grandmother, Cynthia, was a singer and dated the English jazz saxophonist Ronnie Scott. She and Amy's parents influenced Amy's interest in jazz. Her father, Mitch, often sang Frank Sinatra songs to her, and whenever she got chastised at school, she would sing "Fly Me to the Moon" before going up to the headmistress to be told off. Winehouse's parents separated when she was nine, and she lived with her mother and stayed with her father and his girlfriend in Hatfield Heath, Essex, on weekends.
After toying around with her brother Alex's guitar, Winehouse bought her own when she was 14 and began writing music a year later. Soon after, she began working for a living, including, at one time, as an entertainment journalist for the World Entertainment News Network, in addition to singing with local group the Bolsha Band. In July 2000, she became the featured female vocalist with the National Youth Jazz Orchestra; her influences were to include Sarah Vaughan and Dinah Washington, the latter of whom she was already listening to at home. Amy's best friend, soul singer Tyler James, sent her demo tape to an A&R person. Winehouse signed to Simon Fuller's 19 Management in 2002 and was paid £250 a week against future earnings.
A deluxe edition of Back to Black was also released on 5 November 2007 in the UK. The bonus disc features B-sides, rare, and live tracks, as well as "Valerie." Winehouse's debut DVD I Told You I Was Trouble: Live in London was released the same day in the UK and 13 November in the US. It includes a live set recorded at London's Shepherd's Bush Empire and a 50-minute documentary charting the singer's career over the previous four years.
During January 2011, she played five dates in Brazil, with opening acts of Janelle Monáe and Mayer Hawthorne. On 11 February 2011, Winehouse cut short a performance in Dubai following booing from the audience. Winehouse was reported to be tired, distracted and "tipsy" during the performance.
On 18 June 2011, Winehouse started her twelve-leg 2011 European tour in Belgrade. Local media described her performance as a scandal and disaster, and she was booed off the stage due to her apparently being too drunk to perform. It was reported that she was unable to remember the city she was in, the lyrics of her songs or—when trying to introduce them—the names of the members of her band. The local press also claimed that Winehouse was forced to perform by her bodyguards, who did not allow her to leave the stage when she tried to do so. She then pulled out of performances in Istanbul and Athens which had been scheduled for the following week.